Many games, applications, and some of the most famous Indian online casinos have Android apps that exist outside of the Google Play Store. These are legitimate applications and are perfectly safe to download. It can take a little more effort than downloading directly from Google Play, but if you know what you're doing, it's often just as easy and straightforward.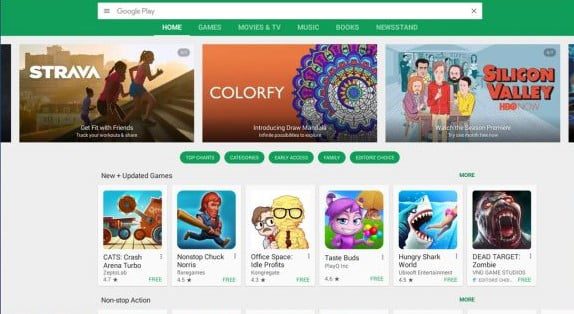 In this guide, we'll show you how to download and install Android apps outside of Google Play.
Why are Some Android Apps Not on Google Play?
For an application to be on the Google Play Store, it needs to abide by strict Google Terms and Conditions. Many of these are straightforward and perfectly understandable. They are designed to keep users safe. Others concern pricing models.
As an app developer on the Google Play Store, you need to agree to give Google 30% of your income. This means that you lose nearly a third of every app sale and every subscription. In recent months, for instance, we've seen Epic Games complain about a similar model in the Apple App Store, leading to a massive dispute and lawsuit.
Where online gambling sites are concerned, it can be a particularly problematic issue. Some software platforms don't take too kindly to online gambling, often because they are based, licensed, or regulated in regions where this activity is outlawed. This means that even if gambling is legal in the country where the app was made and hosted, and even if its players are all legally allowed to gamble, the app may still be blocked.
It's frustrating for developers and players. But thankfully, you don't need to use the Google Play Store to download apps. Many inexperienced smartphone and tablet users are of the belief that you need to buy into the Android eco-system and use the Play Store if you want apps.
This is not the case. All developers can create them, all sites can host them, and Android users from all over the world can download them.
How to Download and Install APKs on Android
The Android app file is something known as an APK. This is the file that you need to install on your device for the app to work, and it's a relatively simple process.
Firstly, you need to change the settings on your phone. Android automatically blocks non-Google Play Store downloads. To prevent this, you need to:
Click on "Settings".
Look for "Security and Privacy".
Look for the feature that says, "install from unknown apps".
You will see a list of apps.Find your chosen web browser (such as Google Chrome) and select it.
If you don't see any of the options outlined above, try the following:
Click on "Settings".
Look for "Apps and Notifications".
Click on "Configure Apps".
Look for "Advanced Options" or an option for "Special App Access".
Scroll to the bottom of this page and look for an option titled, "Install Unknown Apps".
Find your web browser and make sure the box next to it is checked.
You are now ready to accept downloads outside of the main Android app store. To download an app directly from the source, simply visit the website using your phone, look for the download link, and select it.
The app will download and you can find it in your Downloads folder. Visit this folder, tap on the file, and "accept app permissions" when your device prompts you to do so. The app will then install, after which an icon will appear on your home screen. From there, you can use the app just like you would use any other!
Is it Safe?
It's very safe to download apps outside of the Google Play Store. However, to be sure, you should only download from sites and operators that you trust. This is true everywhere, and there is no guarantee that downloading a Google Play Store app will be safe.
Google regularly blocks millions of malware applications, for instance, and it has also been known to allow some nefarious apps to slip through the net.
The onus is on you to make the right choice. In fact, as players tend to be more wary and diligent when downloading apps from websites, it may even be the safer option!