Maybe you've seen a James Bond movie and fantasized about being able to have sophisticated spy gear like the one used in the film. Don't make that fantasy a mere dream. Because actually you can use these spy tools in a simple version through several applications. In fact, the application is already available on your smartphone, you know!
It's time you start trying Android spy apps that will make you look like a spy agent. We will provide information about a list of Android spy applications that you can install right now.
read more: 10 Best Android Power Rangers Games, Free Download
The most unique Android Spy Application!
Want to try being a spy? You can do it, but you have to use the applications that we recommend the following.
1. Wheres My Droid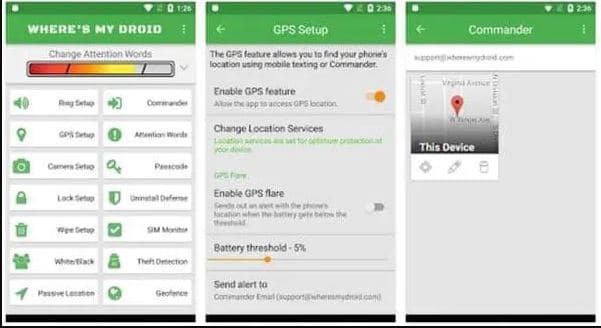 It's no stranger to the job of a spy that is to follow a certain person. Well, to find out the location of the person being spied on then you need the Wheres My Droid application. With this application allows users to find out where someone is by tracking his cell phone.
So, you don't need to bother following the person you want to spy on, just one application and you can already know the person's location via GPS. Very simple and easy, right? Download the free application here.
2. Cube Call Recorder ACR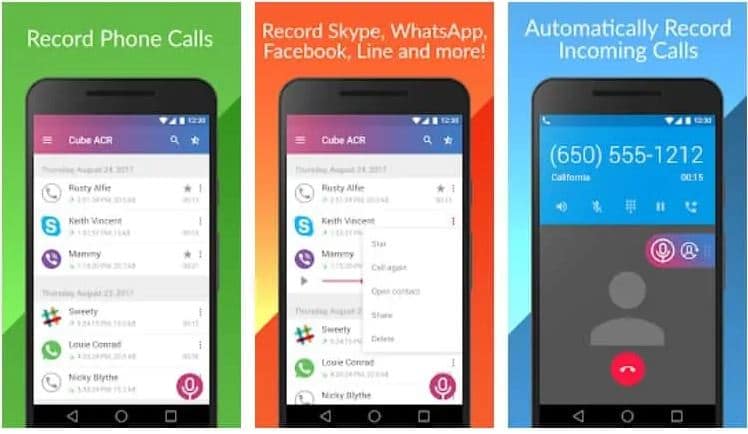 If you want to record all conversations on the phone, whether telephone through social media or regular telephone, then you can use ACR's Cube Call Recorder. This is a great application that records incoming or outgoing calls easily and safely.
Here, you don't need to press any button, because the application has a feature to record calls automatically. However, if you do not want all calls to be recorded, then you can record them manually. Interestingly, you can choose the phone contacts that you want to record calls.
3. Ear Agent: Super Hearing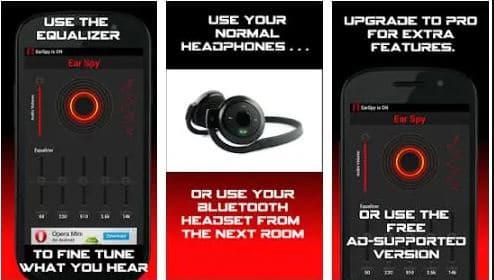 In some films about spies, there is always a scene where the spy is tapping into the enemy's conversation to get important information. Ear Agent: Super Hearing will make you have the bugging device on your smartphone. This application will pick up sound from inside the microphone and make it clearer and louder so you can hear it.
For example, you put a smartphone that has this application installed in another room. Then, you will connect the Ear Agent: Super Hearing with your Bluetooth headset, then you can be in another room while listening to the conversation that takes place in the room where your smartphone is left.
4. Phone Tracker
Phone Tracker is a free spy application that offers so many things. Maybe you think that this application is similar to a simple phone tracking application like the one circulating in the Google Play Store.
Yes, of course, Phone Tracker can track the location of cellphones via GPS. However, unique, you can check messages, calls, web activity through this application. This Android spy application seems to be very suitable for parents who want to monitor their children's activities to avoid physical or digital crime.
5. GPS Phone Tracker
Another great application if you want to spy on someone, GPS Phone Tracker. This is an application where you can easily monitor the location of someone you are spying on. So, later GPS Phone Tracker will report the current location of someone you spy through GPS. Interested in trying it? Can be downloaded here.
6. Automatic Call Recorder
Sometimes you need to record a conversation on your smartphone for various needs. Of course, most smartphones are equipped with features to record voice calls, but nothing is as easy as the Automatic Call Recorder application.
The built-in call recorder feature generally requires you to make settings on the screen first when you want to record. Meanwhile, the Automatic Call Recorder will automatically record all voice call conversations on your smartphone automatically. The sound recording will be stored in the internal memory if you want to listen to it later.
Install all Android spy applications on your smartphone immediately, then you can immediately play a role as a secret agent that looks professional. Not only to act as a spy, this application is also very helpful for parents who want to supervise their children in using gadgets or travelling.